Name : Amber BlackHeart
Gender : Female
Surface Age : She Doesn't know, she hasn't talkwith people in so long she forgot her own age.
Visual Age : 27
Appearance :
Spoiler:
Personality : Amber is a rouge soul reaper, she possesses the powers of one, but she has said screw it to the duties, she no longer wishes to risk her life for the sake of others, she is all about her power now.
History :
Division :
Seat :
Strengths : Amber possesses a large about of spirit energy (magic, what ever the hell it is, I don't do bleach, I am here as peace keeper and help with the site)
Weaknesses : Amber will get caught up in the moment and get carried away, dealing large amounts of damage drawing more attention then she intends to.
Reiatsu Color : Reddish/Purple with a black glow
Zanpakutou Name : Micah (Divinity)
Zanpakutou Command :
"There It Was Sown,
The Inspiration.
Removing The 7 Seals,
There It Was Revealed.
Enigma Of Freedom,
Closing An Unseen Door"
Zanpakutou Spirit :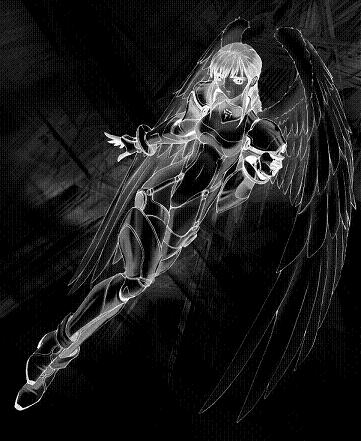 Zanpakutou Sealed form: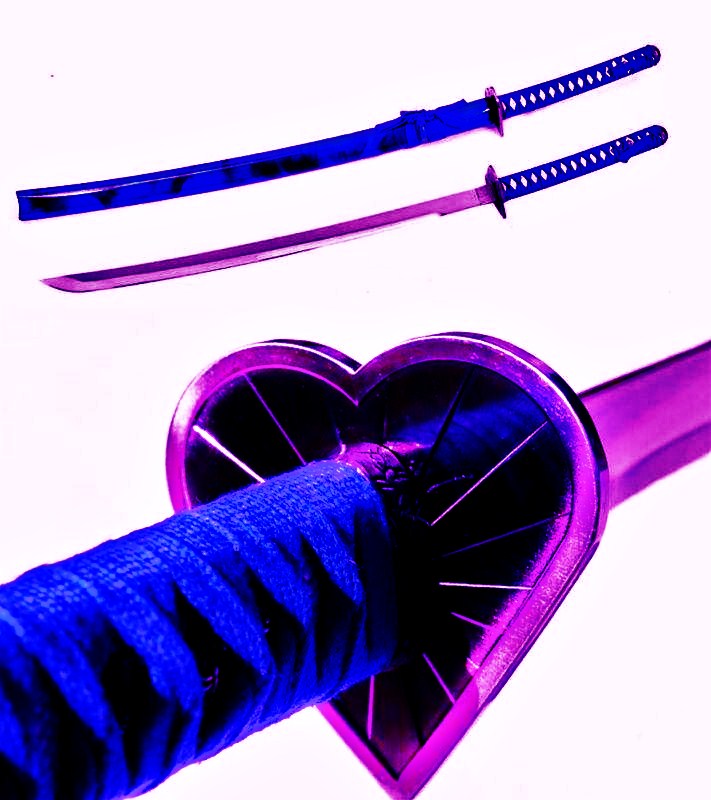 Inner World:
Shikai Appearance :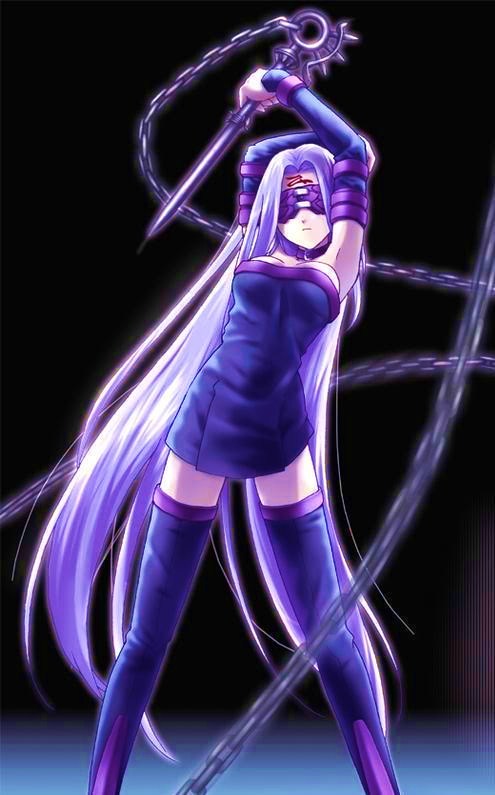 Shikai Abilities : Amber's Shiki form turns into two skipes attached to chains. she can extend and retract the chains at will giving her less of more throwing distance.
Bankai Name : Zeru'Micah (The Hand Of Divinty)
Bankai Appearance : Part of the chains wrap around Amber's forearms, attaching hem to her body, she ca still extend and retract them at will.
Bankai Abilities :now she can lauch magic attacks, or whatevr they are called while being able to use both chains.
Race: Shinigami
Other Things:
Amber practically grew up in the academy. after reaching the age of about 2578 years she left the academy, since she went rouge she had gone into secret training hiding far from the eyes of the soul society.
After she felt her training was done Amber has returned, meeting up with one of her old friends from teh soul society, he was also the only person know where she had gone for all those years.
(sorry don't know sh*t about bleach, Ðracoss insisted I make a character though I am only here to help with sigs and making things look good. please leave this to Ðracoss to look over because he is the only one who can really help explain this to me without there being 100 post of Q&A)