Tartaraxs Fraccion
Name : Kidoumaru Arácnido
Gender : male
Surface Age : 500
Visual Age : 25
Appearance:
he has 6 arms and carrys four zanpaktos
Personality :he has a sadistic nature and only listens to tartarax, he will kill anything that gets in his way.
History : most of it is unkown, but his life was changed when he met tartarax. He was a lowly hollow who fought for everything until he challenged tartarax to a battle and tried to take on him not knowing he was an espada, kidoumaru was defeated in a matter of seconds and was amazed by tartaraxs power and wanted to achieve that same power so kidoumaru pledged alleigence to tartarax, and then was made tartaraxs only fraccion.
Reiatsu Color: dark orange
Tattoo Location : none
Aspect of Death : none
Clan :
Rank :
Resurreccion Information
Zanpakutou Name : demonio araña
Zanpakutou Command : entangle
Zanpakutou Sealed form:
he carrys four of these because of his six arms, only difference is that the hilts are a spider web shape
Resurrecion Appearance :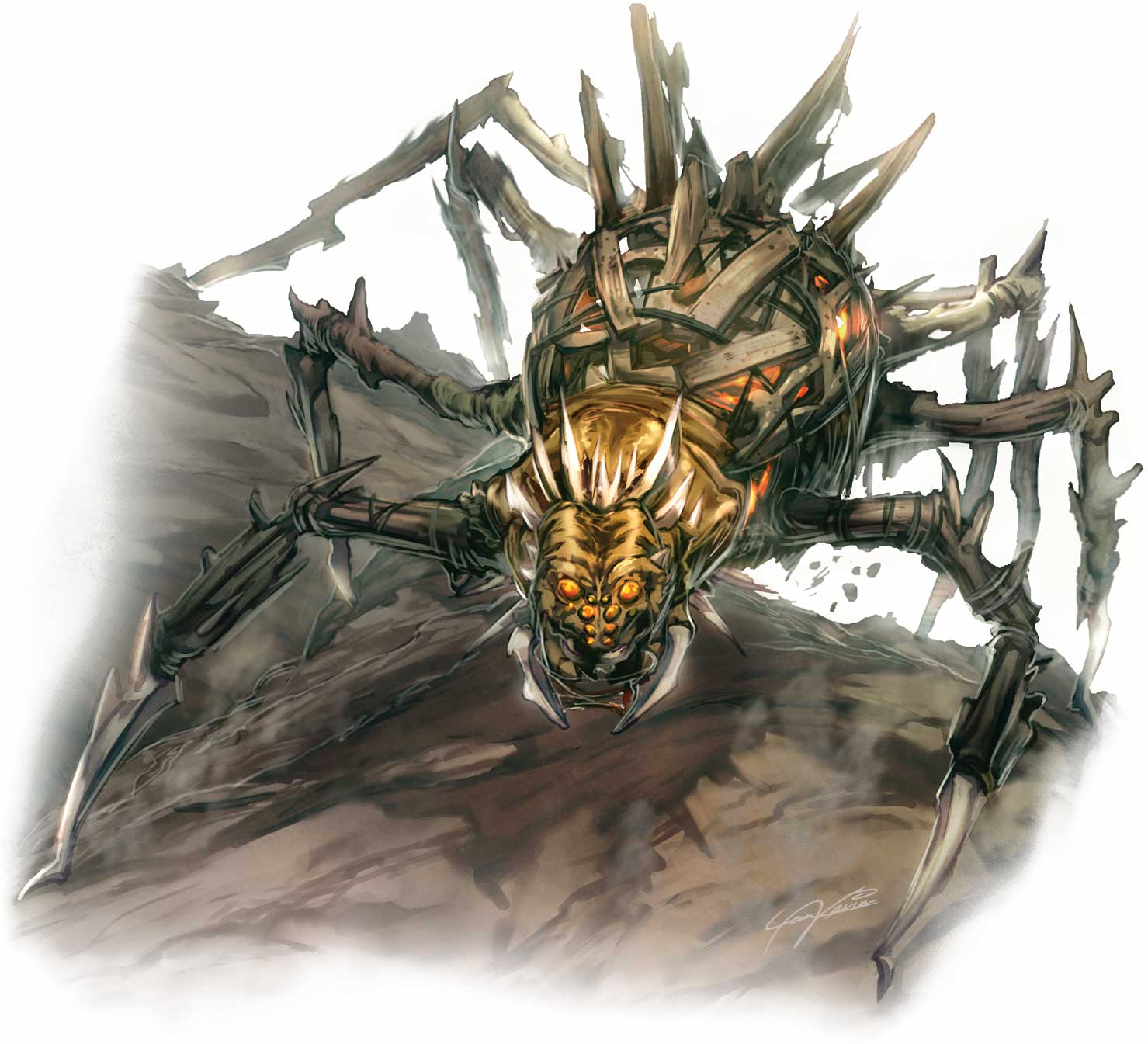 Resurrecion Abilities : he can spit out an acidic web that can burn through most metals, and he can create massive webs that entangle his opponet.
Resurreccion Segunda Etapa
(Its only if you want to use it)
Resurreccion Segunda Etapa Appearance :
Resurreccion Segunda Etapa Abilities:
Other things:Like other things that you didn't say
Specialty: this character is going to be a cpu one for my espada, hes going to be his only fraccion